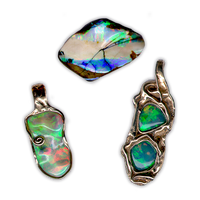 Canadian Opals
Vernon, British Columbia, Canada
Canada's only producing opal mine is found in the North Okanagan.
We are exploring and developing the first precious opal mine in Canada located 25 kms west of Vernon BC.
Opal Resources Canada designs, creates and sells the finest of opal products. Each opal stone is a unique one-of-a-kind piece of nature that only you will own. Our Opals can be cut and polished and then hand crafted into beautiful pieces of jewellery.
Simply choose from one of the collections above and order your favourite item.
View all collections
Ethically sourced opal // Shop our collections below // Dig your own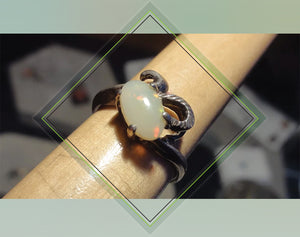 SHOP NOW: Shop our collections
Shop our extensive collections of unique opal jewellery. Find a special piece for yourself or select a piece as a beautiful gift.
Opal jewellery makes a perfect, one-of-a-kind gift, even for the person who has everything, and opal is October's birthstone.
SHOP NOW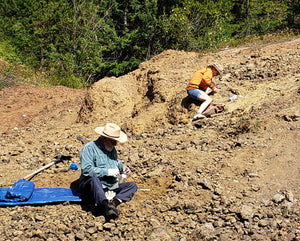 DIG TODAY: Dig for your own opals
Experience the excitement of discovering your own precious opal right at the minesite. You get to keep what you find.
Let us help you create something uniquely personal from your own personally discovered Opal. Fun for the whole family.
DIG YOUR OWN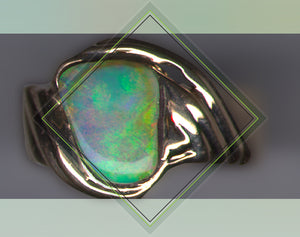 CUSTOM PIECES: Contact us
Do you have something special in mind? Your own idea for a custom designed piece? Create a special and unique gift that is one of a kind.
We are more than happy to create custom opal designs. Contact us today and let us turn your idea into reality.
CONTACT US
testimonials of our customers
OPAL JEWELLERY CUSTOMER
Wow! That's really a Fabulous Piece.
Thank you very much, Bob.

Craig Lubbe, South Africa
YOU DIG CUSTOMER
It is definitely worth it!
I highly recommend a dig!

Jerine Klassen
We are a family-run business and put passion behind every piece
Classifications used for opals
Location
Contact Us
Opal Resources Canada Inc.
P.O. Box 298
Vernon, BC V1T 6M2
Phone: 250-558-9135
or
250-542-5173